Between the 2nd to 9th of December, 15 local athletes put up an outstanding performance at the Asian Classic Powerlifting Championship held in Almaty, Kazakhstan. Together with athletes from Thailand, Japan, India, Uzbekistan - just to name a few - this championship showcased an exciting battle of strength among young lifters attempting to break records, experienced lifters looking to retain their respective titles, and also those simply aiming to refresh their total on the international platform.
Adding on to our previous blogpost, the 8 men who made up the remainder of our Singapore team brought home a medal tally of 16 Golds, 6 Silvers, and 2 Bronzes - fantastic!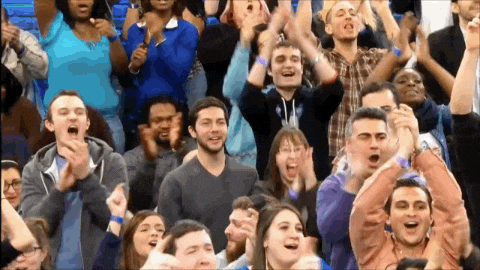 Clinton Lee (U74, Open)



U74 Open Gold - Source: Instagram: clintoncratus_atp



Earlier this year, Clinton became the 1st Singaporean athlete to be offered sponsorship by SBD Apparel after producing exemplary results at his previous competitions - placing 4th overall and achieving a Bronze medal squat at the 2019 World Classic Championship at Helsingborg, Sweden, and 2nd at the 2018 World Classic Championship in Calgary. Clinton moved into the Open category only in 2017 but competed as a U83kg lifter then, placing 8th out of 26 lifters in the World Classic Championship in Minsk, Belarus. 

At this year's Asian Classic Championship, Clinton places 1st with a 730kg total, just 2.5kg ahead of Silver medallist Ionin Yakov from Kazakhstan. It was a close fight, with Clinton's final squat of 260kg and 162.5kg bench press falling behind Yakov's 262.5kg squat and 172.5kg bench press. Clinton however manages to pull ahead with his deadlifts, starting with an easy 272.kg opener to finish with a steady 307.5kg. 

Clinton is also one of the Wild Card athletes selected to represent Singapore in the 2020 Sheffield Powerlifting Championship, where 12 male and 12 female athletes who participated at the 2019 World Classic Championship will come together to battle it out for world records and the title as Champion of Champions.



Zack Toh (U59, Master 1)



Zack goes 7/9 for a 457.5kg total with a 160kg squat, 110kg bench press, and 186.5kg deadlift. Zack misses his 3rd deadlift of 200.5kg, an attempt to break the 200kg record by Mizuno Takaaki, set in 2012 during the World Classic Championship in Stockholm, Sweden. Zack takes the Gold overall, as well as the Gold across all the squat, bench press and deadlift.



Brandon Er (U59, Sub Junior)



180kg deadlift for Bronze - Source: Instagram @coachbymarc

Brandon comes close behind 3rd place overall with a 442.5kg total, just 2.5kg shy of Kazakhstan's Kozhevnikov Ruslan with a 445kg total. Brandon pulled 180kg for his last deadlift, to secure a Bronze after making jumps from 150kg and 165kg. Brandon also achieves Silver for his 120kg bench press behind Marchenko Anton of Kazakhstan who benched 125kg.



Marvin Lim (U66, Junior)



197.5kg squat for Silver - Source: Marvin Lim

Marvin achieves the Bronze overall with a 197.5kg squat, 110 bench press, and 220kg deadlift after missing 235kg for 2nd and 3rd attempts. This gives him a 527.5kg total, behind Kazakhstan's Abdurashitov Kamil and Chebanov Dmitriy with a 565kg and 582.5kg total respectively. Marvin also places 2nd for his squat, ahead of Kamil's 195kg squat and behind Dimitry's 202.5kg squat. 




Matthew Yap (U74, Junior)



275.5kg deadlift for a new Asian record - Source: Instagram @coachbymarc

Matthew rewrites his U74 Junior Champion title with a new total of 675.5kg from 663kg at the 2018 Asian Classics at Ulaanbaatar, Mongolia. Matthew pulled 275.5kg for his 3rd attempt deadlift, breaking the record set by Singapore's Ashton Pang, who pulled 275kg at the 2018 Asian Classic in Mongolia. He achieves his 3rd attempt 245kg squat after missing it on the 2nd, before a 155kg bench press, taking Gold across all individual lifts.



Norfatris Danial (U83, Junior)



305.5kg deadlift for Gold - Source: Hayley Khwang

Danial squatted 245kg for Silver behind Kazakhstan's Shurupkin Artyom with a 252.5kg squat, and bench pressed 142.5kg for Silver behind Iraq's Talib Ali with 157.6kg. Danial pulls ahead with his 305.5kg deadlift for a new Asian record after his previous record of 293kg at the 2018 Asian Classic in Ulaanbatar, bringing his total to 693kg and securing 1st place overall.



Yeong Qing Quan (U105, Junior)



270kg squat for Silver - Source: Instagram @coachbymarc

Qing Quan secures a 677.5kg total, but narrowly misses the Bronze overall placing by bodyweight to Gorevanov Ivan from Kazahkstan. Qing Quan goes 3/3 on his squat with a 270kg final attempt for Silver, and also 3/3 for bench press at 142.5kg. He pulls a 240kg deadlift but misses the 2nd and 3rd attempts of 250kg and 257.5kg.



Shaifulizzam Rouse (120+, Master 1)




120+ Master 1 Gold Medallist - Source: Instagram @shaifulrouse

Shaiful is awarded Gold overall with a 235kg squat, 132.5kg benchpress, and 265kg deadlift for a 632.5kg total despite his lighter bodyweight in the flight of 3 super heavyweight lifters - Shioya Haruhisa from Japan places 2nd with a 492.5kg total, and Sanakulov Olim from Ubezkistan comes in 3rd with a 325kg total. Shaiful also places 3rd for the Team Championship in the Masters 1 Category.  


With that, the 2019 Asian Classic Powerlifting Championship marks the end of another season for our athletes as they conclude their hard work for the year with more valuable experience under their belt. While having a long break may seem like something they deserve and ought to do, we can be sure to expect that most of them already have their eyes and mind set on new goals in 2020.